Animal Assisted Therapy
mbovenizer
Animal-assisted Therapy
Animals can help to reduce stress, fear and anxiety in everyone from young children to the elderly. That's why more therapists are using animals as part of their therapy process.
At Psychiatric Associates, two of our therapists – Penny Clark and Tina Issa – offer animal-assisted therapy. The dogs are their pets and are certified as therapy animals.
In the counseling sessions, the dogs become part of the therapy process. In essence, they serve as co-therapists, providing added care and help to both the therapist and the client.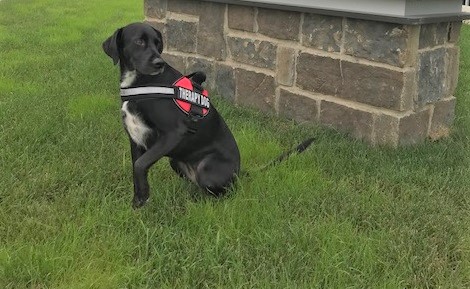 How animals can help with therapy
Of course, people undergoing therapy with Penny or Tina can choose if they want a dog in the room during their appointments. For those who choose to have the dog there, it can provide a lot of benefits, including:
Physical connection and comfort. People can touch the dog, and vice-versa. That physical connection can help put people at ease and provide comfort. If the person is crying during their therapy session, for instance, the dog may go over and put her head in their lap.
Added trust. Having the dog there adds a level of trust and helps to build rapport with the therapist.
An outlet for concerns or issues. Having a dog in the room helps people bring up things they may not otherwise discuss – such as the loss of a pet, loneliness or childhood memories of pets.
More positive feelings about therapy. Therapy is very rewarding – but it can also be hard work. Having a dog there gives people something to look forward to and helps to create more of a home-like environment vs. an office environment.
Learn more
If you think animal-assisted therapy might be helpful for you or someone in your family, request an appointment with Penny Clark or Tina Issa online or by calling 319-356-6352. Both Penny and Tina are located in our North Liberty, Iowa, office.