Telehealth Visits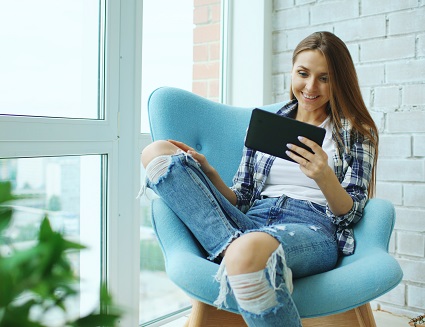 The coronavirus outbreak is causing extra anxiety for adults and kids throughout Iowa and the nation. In this environment, nurturing your mental health is extremely important.
To help you get the mental health care you need while also safeguarding your physical health, we've temporarily transitioned to telehealth visits ("virtual visits") instead of in-office visits.
Secure, private and convenient
Telehealth visits work on any smartphone, tablet or camera-enabled computer. These visits are secure, private video chats that allow you to talk face-to-face (remotely) with a Psychiatric Associates provider. If your provider prescribes medication, it will be sent electronically to your preferred pharmacy.
Available to any Iowa resident
All Iowa residents can take advantage of our telehealth visits. It's not necessary for you to live within driving distance of our offices. We're happy to accept new patients remotely.
Covered by most insurance plans
Telemedicine is typically covered by insurance, and Psychiatric Associates accepts most insurance plans. As with all healthcare, it's a good idea to confirm coverage with your insurance provider.
Schedule your telehealth visit
To schedule a virtual visit, please call our office at 319-356-6352 or use our Request an Appointment form.
When you schedule your appointment, one of our team members will walk you through a quick, easy process where they will:
Ask you for your email address
Explain how to download the VSee app
Schedule a date and time that's convenient for you
Once your appointment is scheduled, please review these step-by-step tips for your first telehealth visit.
We're here to help
If you have any questions, please call us at 319-356-6352. We're committed to maintaining our high level of care throughout this crisis and are here to help in any way we can.